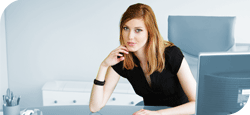 Read What Is Happening Now.
PLAZOO is not a conventional search engine, PLAZOO shows you what the whole world is thinking right now. It is all about reviews, opinions, events, companies, or maybe you.
| | |
| --- | --- |
| | Hot Searches |
Politics

Brexit

Trump

2020 Elections

Liverpool FC

China

corona virus

Health

Dow Jones

Jobs
Hot news by Plazoo - Events - German

Ausstellungen

Zur ethischen Debatte um ärztliche Suizidhilfe

Zeitenwende Elektromobilität?

V. Vallendarer Kolloquium zum Gesundheits-Pflege-...

V. Vallendarer Kolloquium zum Gesundheits-,...

Vernissage der Ausstellung ›verKOPFt‹ von Karin...

Trainingslager Maschinelles Lernen

Studieninfotag der Hochschule Geisenheim

Studieninformationstag der...

Studienerfolg und Studienabbruch:Was können...

Spritzgießen von Thermoplasten für Einsteiger

Scientists for Future: Vortrag "Amazonien -...

RFH-Online-Infoabend: Elektrotechnik,...

Religion im Sozialraum

Online-Symposium "Künstliche Intelligenz in...

Online Kurs: Tele-Tutor Training

Modern Academic Publishing-Forum I:...

Media and Marketing Management (B.A.):...

MaterialDigital2020 - Workshop

Künstliche Intelligenz und Weltverstehen

Kostenlose Q&A Session zur Coronakrise mit...

Kleine Hochschulen und die Systemakkreditierung

Grundlagen der klassischen Laminattheorie (CLT)

FEI-Kooperationsforum "Big Data, Digitalisierung...

Fachkongress: "Sinnlich-Konkret –...

Energiekonzepte mit Quartierspeichern:...

Digital Open Day

Denkanstoß: Zusammenleben in Deutschland

Blockchain - Technologie und Potenziale in der...

Bildarchive. Wissensordnungen | Arbeitspraktiken...

Beteiligung bei kommunalen Verkehrsprojekten

Automatisierungsansätze für XXL-Produkte

Ausstellung ›verKOPFt‹ von Karin Huth

Analyse von Studienabbruch und -schwund:...

Abschlusstagung und Workshop...

ABGESAGT: Kleine Fächer: Perspektiven eröffnen,...

Abgesagt: infernum-Tag - "Kunststoffe und Umwelt:...

Abfallvermeidung und Wiederverwendung

8. Jahrestreffen der Seniorexperten Chemie