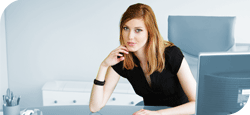 Read What Is Happening Now.
PLAZOO is not a conventional search engine, PLAZOO shows you what the whole world is thinking right now. It is all about reviews, opinions, events, companies, or maybe you.
| | |
| --- | --- |
| | Hot Searches |
Referendum

Brexit

Trump

Clinton

Transfer News

Copa America

Euro 2016

Real Estate

Opinion

Jobs
Hot news by Plazoo - Exchange - Czech

Do jaké míry se vám vyplatí mlátit zákazníky?

Firmy neví, co je to brand. Trpí tím PPC i jiný...

Zástavní smlouva

Wall Street 18.4. - všeobecný pokles, v hlavní...

Předčasné volby v UK jsou zcela pragmatickou...

Pravděpodobnost růstu USD sazeb se snižuje

Inflační nadšení postupně vyprchává v USA i EU

Long signál na akcie Best Buy a Shell

Technická analýza: Euro může být i dnes při chuti...

10,30 h - BCPP přerušuje třídenní propad, táhnou...

Goldmani končí býčí výhledy a pozice na silnější...

OPEC: Plnění dohody v březnu na 104%, nečleni na...

Předčasné volby zvyšují pravděpodobnost tvrdého...

Čína zmírnila kontrolu nad pohybem kapitálu,...

12.h - trhy se otřepávají ze včerejšího propadu,...

Epidemie postupuje: řádí příušnice, spalničky i...

Lepší zítřky pro producenty mědi?

Spekulanti na koruně každopádně dostávají...

Náš ředitel obchodní sítě Bonnet Jan Steinbauer:...
| | |
| --- | --- |
| | Company news |