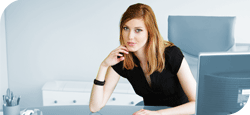 Read What Is Happening Now.
PLAZOO is not a conventional search engine, PLAZOO shows you what the whole world is thinking right now. It is all about reviews, opinions, events, companies, or maybe you.
| | |
| --- | --- |
| | Hot Searches |
Referendum

Brexit

Trump

Clinton

Transfer News

Copa America

Euro 2016

Real Estate

Opinion

Jobs
Hot news by Plazoo - Forums - Czech

JoP

Do you need a fast, urgent and secure loan?

Virtuální realita v mobilu

Sophos Intercept X: Zabezpečení koncových bodů

Prodejní automat Alza

Test: Acer Spin 7

iPhone 8: Megaobchod se společností Samsung je...

Nové řešení pro přenos obrazu u profi dronů

Univerzální bezdrátové odpalovače blesků

Kampaň ČSOB za bezpečnější internet

Test: AData SU800 256 GB

90 smartphonů v testu

Kompakt se 40X zoomem

Chatovací SIM karta – za 395 Kč na rok

Test: Lenovo ideapad 510S-13IKB

Nové technologie zvýší produktivitu až pětině lidí

Samsung nabídne k novým telefonům Galaxy S8 a S8+...

Notebook pro herní nadšence s 4K displejem

Monitory iiyama ProLite s větším pracovním...
| | |
| --- | --- |
| | Company news |