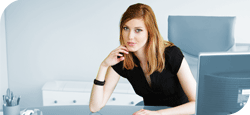 Čtěte co je nového.
PLAZOO není tradiční vyhledávač, PLAZOO Vám ukazuje co se právě děje na celém světě. Jsou to názory, posudky, události, informace o firmách či možná i o Vás.
| | |
| --- | --- |
| | Žhavá hledání |
Artcam

Mistrovství světa

Oteplování

Národní knihovna

Bydlení

Peníze

Apple iPhone

Airbus A 380

Radar
Hot news by Plazoo - Sport - English

Liverpool 2-0 Aston Villa: Dean Smith says Villa...

Inter Milan 1-2 Bologna: The visitors hit back to...

Liverpool 2-0 Aston Villa: Sadio Mane &...

Formula 1: Make your top and bottom 2020 season...

Newcastle 2-2 West Ham: David Moyes admits need...

Newcastle 2-2 West Ham: Steve Bruce says Magpies...

Dundee United: Micky Mellon set to be named head...

Ghaiyyath beats Enable in Coral-Eclipse Stakes at...

West Bromwich Albion 4-2 Hull City: Baggies win...

Newcastle 2-2 West Ham: Jonjo Shelvey's...

Photo of Aaron Jones gaming while girlfriend...

What could Jordan Love do for Packers as a...

Lewis Hamilton penalised for collision as...

Burnley 1-1 Sheffield United: Sean Dyche...

Swansea City 2-1 Sheffield Wednesday

Athletic Bilbao 0-1 Real Madrid: Sergio Ramos...

Burnley 1-1 Sheffield United: Egan rescues draw...

Austrian Grand Prix: Charles Leclerc will not...

Enaam Ahmed: F3 driver says motorsport diversity...

Greatest Fights: Corrales, Castillo, a turnaround...

Watch: Murray closes in on 2012 Olympic gold

Dundee Utd: Micky Mellon would be 'great...

Scottish gossip: Celtic, Dundee Utd, Hearts,...

Wales Women role 'too much' for one...

What do we know about the Premiership schedule?

Sporting Nation: Andy Murray in the words of...

England v West Indies: Holder v Stokes and a...

Wimbledon: Can you name every men's singles...

Coronavirus: Quarantine rules relaxed for sports...

Southampton v Man City: Gary Lineker calls out...

Two preseason games have been scrapped for the...

Chelsea 3-0 Watford: Nigel Pearson urges Hornets...

Match of the Day: How Ian Wright beats Jamie...

David Silva: The perfect tenant who was a...

Man Utd: Mason Greenwood, Marcus Rashford and...

Chelsea 3-0 Watford: Frank Lampard pleased with...

German Cup final: Keeper howler helps Bayern...

Lazio 0-3 AC Milan: Lazio lose ground on Juve in...

Manchester City: Pep Guardiola believes club will...