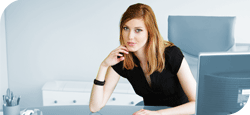 Čtěte co je nového.
PLAZOO není tradiční vyhledávač, PLAZOO Vám ukazuje co se právě děje na celém světě. Jsou to názory, posudky, události, informace o firmách či možná i o Vás.
| | |
| --- | --- |
| | Žhavá hledání |
Artcam

Mistrovství světa

Oteplování

Národní knihovna

Bydlení

Peníze

Apple iPhone

Airbus A 380

Radar
Hot news by Plazoo - Blogy - English

I don't know how you read, but...

Totally bland — and yet, I think, effective.

"Parents whispered about whether to stop...

Coming From Every Here

Rosh Hashana Review 2017

9 tips for new pediatric residents

I need to "live-blog" my reading of...

The proposal to take down a statue of Columbus in...

Books our Rabbis would ban if they could?

Unexplained fires are a matter for the courts

I don't care what your cardiologist says

Love Me for Who I Am, Volume 1, Guest Review by...

In mouse study, black raspberries show promise...

New species of Ichthyosaur discovered in museum...

4 resolutions for a new academic year

In 2 speeches, this 4th of July weekend, Trump...

A public health update on COVID-19 (PODCAST)

Dodds Refuses to Rule out Labour Plans for a...

Lamont: Let Borrowing Rise Short-Term, Don't...

The Yoke of Torah

Nasi Goreng style fried rice

'Innocent Voices'

How to Change the World

Pandemic behavioral health tips from a...

New Forums Launched

New Seinfeld Forums Launched

What happens when you are not the hero: a story...

Upcoming Birding and Nature Trips

Historical Seed Catalogs: Peonies and iris by...

A graduation speech to a residency class

New York City Rare Bird Alert

Can J.K. Rowling talk about her ovaries?

A slightly woozy sunrise panorama.

COVID-19 is a grim reminder of my roots

Having carefully read Trump's Mount...

Can J.K. Rowling talk about her ovaries?

A slightly woozy sunrise panorama.

Homeownership is the greatest kind of freedom —...

Why physicians must speak out about social...