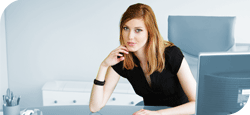 Read What Is Happening Now.
PLAZOO is not a conventional search engine, PLAZOO shows you what the whole world is thinking right now. It is all about reviews, opinions, events, companies, or maybe you.
| | |
| --- | --- |
| | Hot Searches |
Politics

Brexit

Trump

2020 Elections

Liverpool FC

China

corona virus

Health

Dow Jones

Jobs
Hot news by Plazoo

Elizabeth Warren nabs endorsement from hometown...

BoG begins market surveillance to sanction...

Kotoko players accept chairman's 'insult';...

Auditor General's GETFund report highly...

Alfred Kumi wants Adentan seat

Energy experts question government's...

COVID-19: NADMO backs GHS decision not to...

Yaw Ampofo Ankrah to launch book on Beach Soccer

Media General launches Election Command Centre

Power cuts will soon be over; generation plants...

Ken Agyapong 'cancels' Net 2 TV's...

Indigenous ownership of banks key to Ghana's...

Bring back NDC - Coordinator to Zongo caucus

NLA preaches calm as it deals with illegal mobile...

Amend laws to tackle corruption in extractive...

Eurobonds should be immediately investigated –...

Ghana expects Aker energy's FID on Pecan 'within...

NDC to sign vigilantism pact next week – Peace...

NDC still suffering from 2016 defeat – NPP Group

Basic schools directed to break over funeral...

Akufo-Addo is running Ghana like a supermarket –...

Renegotiation of Aker Energy, AGM agreements...

Video: "Learning" (Entry #5 Short Film...

In 'Foul Is Fair,' Lady Macbeth goes...

'Facebook: The Inside Story' reveals...

How a graphic novel resurrected a forgotten...

'Apartment' will stay with you, long...

Lent: looking beyond 40 days

St. Paul teachers union sets March 9 strike date

Efforts continue to tackle rising flood waters

Greta Thunberg meets 'role model'...

IRFU announces Ireland v Italy games will not go...

DoorDash, The Cheesecake Factory Offer Up Free...

Fifth Wall Raises New, $100M Retail Fund

The Point: Amy Klobuchar was all of us in the...

Schumer preparing $8.5 billion request for...

Analysis: The government had a model for handling...

It's unfair to pay only MFI, S&L...

Swiss envoy hosts media on AKufo-Addo's...